Home |

Motorola Project 25 Two-way Radio
Motorola Project 25 Two-way Radio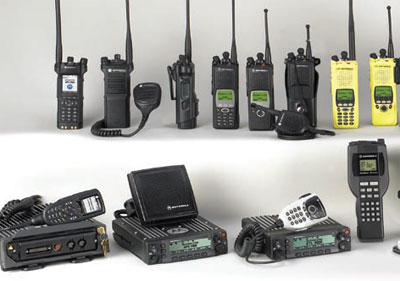 Specifications
Voice Communications Leader. Motorola two-way radios are the most widely used and trusted radios for Mission Critical communications. Motorola knows that when lives are on the line – reliable voice communications are a top priority.

Advanced Data Features. Real-time information allows first responders and organizations to focus on the mission, not the technology. Motorola data features help improve individual and team response in daily operations and during emergencies.

Mission Critical Design. In mission critical environments, technology must be 'second nature'. Motorola delivers purpose-built technology that is both reliable and easy to use in the most extreme environments.

Interoperability On Demand. Using ASTRO 25 interoperable systems, Motorola offers multi-band subscribers (700/800 MHz, VHF) for seamless communication between agencies and jurisdictions.

End-to-end Solutions. Motorola offers complete end-to-end solutions with single-source accountability. Benefit from experience, knowledge and know-how of the world leader in mission critical communication.

Uncompromising Durability. With Motorola, twoway radio users get best-in-class ergonomics in a mission critical form factor that meets or exceeds public safety military standard specifications.

Secured Communication. Security is essential to safeguard personnel and coordinate operations. Motorola delivers reliable encryption for voice and data while keeping conversations and data messages secure.